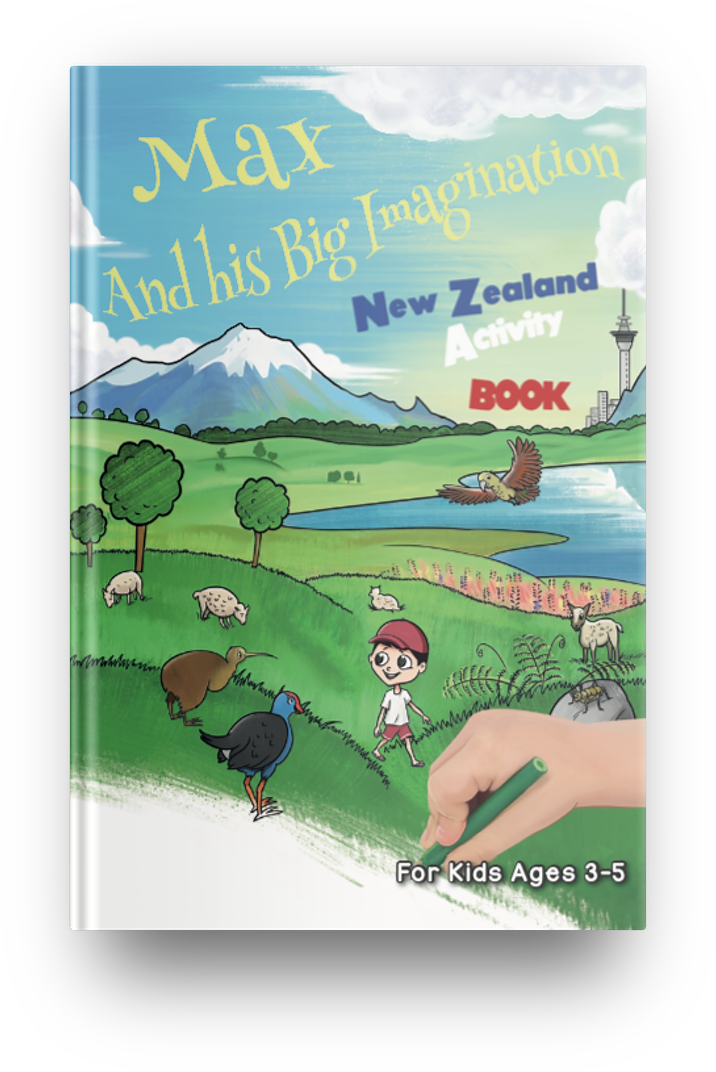 New Zealand Activity Book (Age 3-5) - PDF Instant Download
SKU 00015
Product Details
Max and His Big Imagination New Zealand Activity Book

Our supercharged activity books keep kids engaged and having fun while they are learning.
New Zealand activity and coloring book has 32 pages to encourage imagination for boys, girls, and kids who love New Zealand! Provides hours of fun and creativity.
There are activities to learn shapes, numbers, letters, and more. They will get to use their imagination along with drawing and colouring. Design your own jangles or learn to draw the map of NZ, lots of fun for all!
Select Extended License Option (group license) if you would like to make multiple printed copies for your friends, group or school.

---
Get the paperback book on Amazon.
Save this product for later