My recent Interview with Stacey Ritz, bestselling author and award winning writer.
Chrissy Metge
I recently enjoyed an exclusive interview with the wonderful Chrissy Metge, author of Max and his Big Imagination children's books (Max and his Big Imagination: The Beach, Max and his Big Imagination: The Safari). Chrissy's author bio shares: "With an extensive background and love of animation it seemed a natural progression to add children's author to her list of talents.
Max and his big imagination was inspired by Chrissy's love for her nephew and the way kids see the world. As a new mother, one of her most favourite things is getting to see all the little things in life, all over again." My author interview with Chrissy Metge, below- enjoy!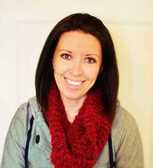 Stacey Ritz is a bestselling author and award winning writer. An empathetic and compassionate storyteller, Ritz wrote for a plethora of local and national news outlets, magazines, blogs, and websites (copywriter), prior to becoming a novelist. Her book, Covered in Pet Fur  has gained attention from RIVA Media and Animal Planet. She is the Executive Director and co-founder of Advocates 4 Animals, Inc. – a 501(c)3 non-profit animal welfare organization that has saved more than 11,000 lives (and counting).
She currently resides in Ohio. Ritz is published through Rockville Publishing.
​ You can interact with Stacey online viaStacey's Book Blog, on Pinterest, andInstagram.